Progressions in Enterprise Imaging and Informatics
An Organizational-level, Unified and Vendor-neutral Approach as part of Effective Digital Transformation. Download this Frost and Sullivan white paper today.
Medical imaging and healthcare digitalization have seen significant advances and evolution in recent years. Today we find ourselves in a landscape where most health systems are moving away from individual PACS systems and embracing enterprise imaging and informatics as a staple of healthcare delivery organizations. As data becomes more crucial to healthcare outcomes and staying competitive, health systems need to start looking toward long term strategies to take advantage of unlocking all available data, whether within electronic health records (EHRs) or other systems. For most organizations that means adopting tools that address efficiency and workflow and enable better decisions for organizational performance and patient care delivery.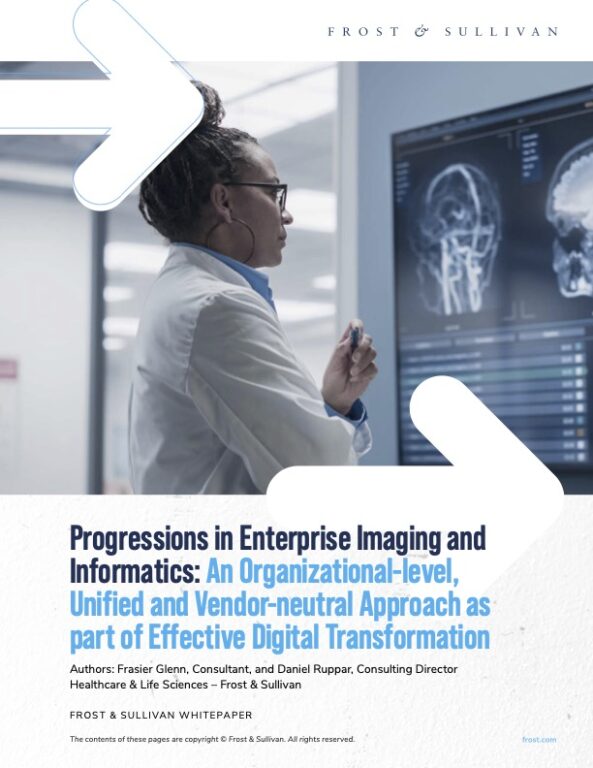 Download this complimentary white paper to discover:
Enterprise Imaging's Two Pivotal Types of Decision Makers
The Three Problem Areas Facing Providers Where Enterprise Imaging has a Role
How to Get Results from Enterprise Imaging and Informatics
The Next Steps to Bridge the Gaps in Your PACS Solutions